Your "FORD TRADE ALERT Buy F January $10 Call" for Monday, May 23, 2022 is ready!
The forward 12-month P/E ratio for the S&P 500 is 16.4
S&P 500 Companies See Largest Negative Price Reaction to Positive EPS Surprises Since 2011

To date, 95% of the companies in the S&P 500 have reported earnings for the first quarter. Of these companies, 77%
have reported actual EPS above the mean EPS estimate.
FORD has fallen 50% from January top but still up 200% from covid lows.
Five year $5 to $15 range targeted $25 top, now back to range breakout
Bullish Divergence bottom new lows but no new highs in volatility.

Stock Substitution Strategy Buy F January $10 Call @$3.50

75+ Delta

Eight months of time only $.40 more expensive than September for twice the time
$19 target is halfway of 2022 freefall and gap from February.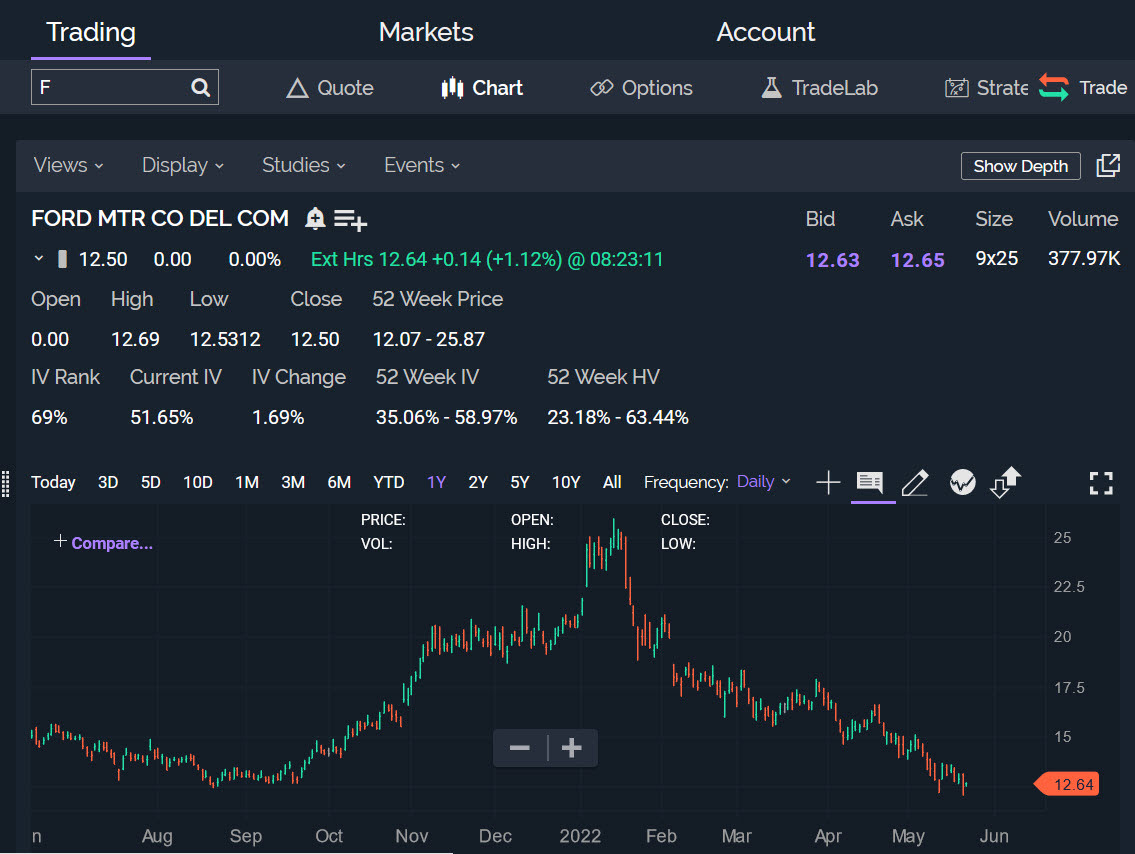 To your success!

Alan Knuckman